This week's
Seven Days
has a review by Amy Lilly of the
Artists to Watch
show at the Vermont Arts Council, with closeup images of two of my pieces.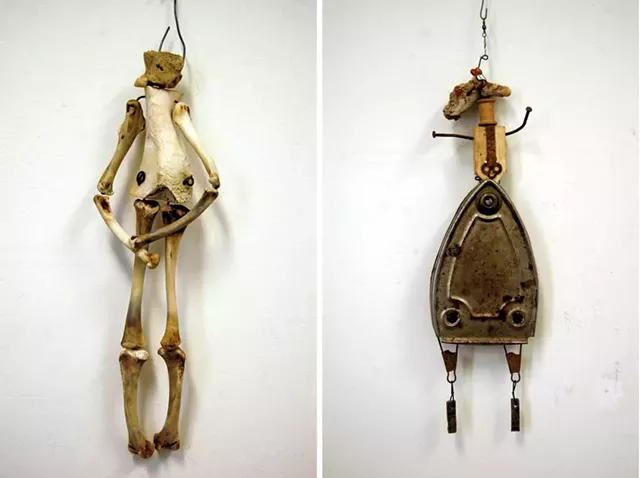 She says, among other things,
The show demonstrates the benefits of relinquishing a single curatorial vision. It includes well-known artists, such as found-wood sculptor Janet Van Fleet (Cabot) and landscape painter Bonnie Baird (Chittenden).
and
Van Fleet's wall-hung "Puppets" demonstrates the experienced artist's ability to turn every natural curve of driftwood, bone, shell or scrap metal to account. She derived the relaxed stance of the central skirted figure — a long-armed puppeteer, or perhaps mother figure — using literal stick legs. Each arm supports three dangling puppets, all made from deftly connected found materials.
You can have a look at the whole review
here
.